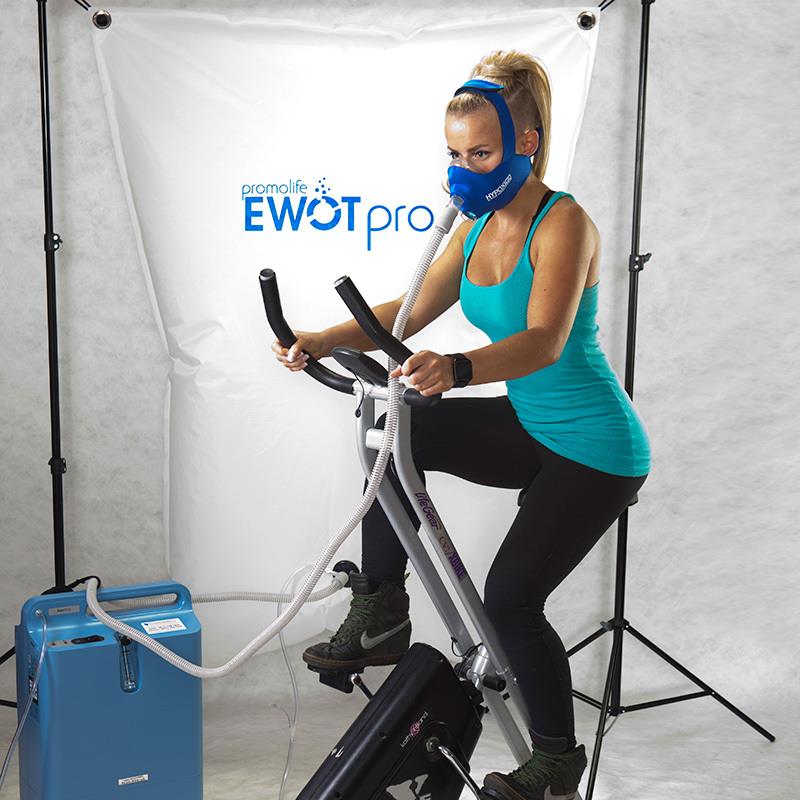 Combining EWOT with an effective diet and exercise regime can have a significant impact on many aspects of your health, and its results are supported by scientific evidence. No matter where you're starting or what you hope to achieve, you should consider exercise with oxygen therapy to help you reach your goals.
Benefits of EWOT
Oxygen therapy can have a wide range of positive effects on different aspects of your health. While each individual user may experience different results, these are some of the most common changes:
Better sleep duration and quality

Higher quality of vision

Lower levels of discomfort

More energy

Reduced inflammation

Higher pH levels in the body

Increased immunity to disease

Improved mental clarity

Better recovery after working out
In addition, the increased concentration of oxygen will improve your abilities during exercise, allowing you to accomplish even more during your workout session.
Getting Started
If you're ready to start implementing oxygen therapy into your exercise routine, there's no reason to wait! We offer multiple packages designed to let you improve your home workout regimen, and there's never been a better time to take the first step toward improving your health.
To purchase high quality ozone/EWOT equipment, please go to http://www.promolife.com/?a_aid=nhsaz and use the code nhsaz to save money on your purchase.