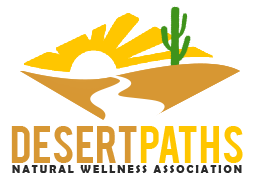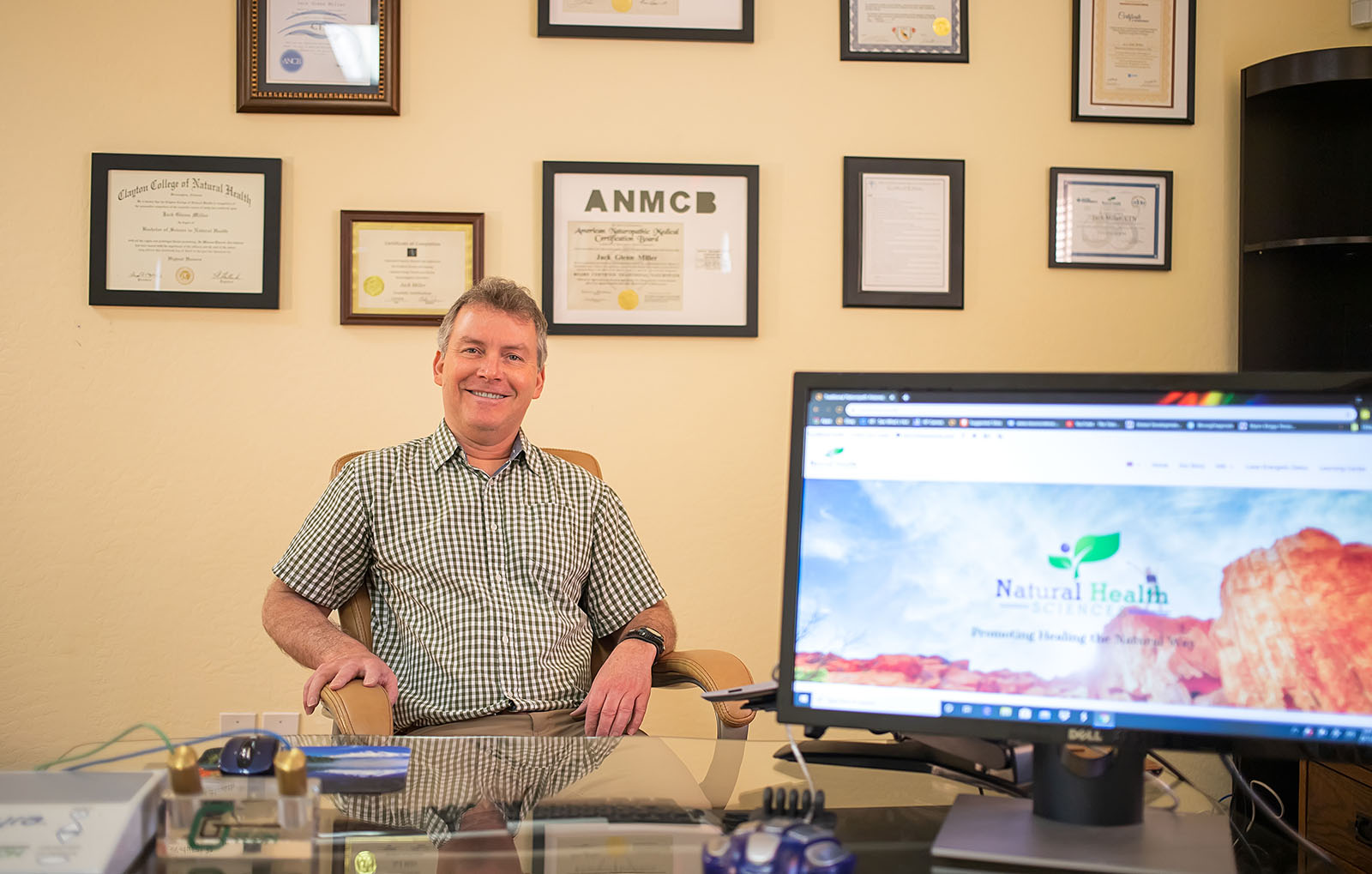 Jack Miller ND, CTN is a traditional naturopathic practitioner who has worked in this capacity in the Las Vegas and Phoenix areas for the past 12 years. Jack has been involved with natural medicine since 1994 when he first began studying natural medicine in regards to his battle to recover from misdiagnosed, late-stage Lyme disease; an illness that came very close to taking his life.
In addition to years of direct internship and mentoring by William Lee Cowden M.D. (best known for the Cowden protocol for Lyme disease), Jack also had the privilege to present at conferences with Dr. Mercola, Zach Bush MD, Lee Erin Connealy, and many other holistic doctors from around the world. Also, over the years, Jack has accumulated many impressive success stories from clients as he guided them to recovery from Lyme disease, Autism, Autoimmune diseases, heart disease, cancer, and a variety of other debilitating health challenges.
Jack holds a board certification with the American Naturopathic Medical Certification Board (ANMCB) as a board-certified Naturopathic Doctor, which credentials he uses in the Las Vegas office. He also holds the certification of board-certified Traditional Naturopath with the ANMCB as well as the American Naturopath Certification Board (ANCB) and uses those credentials in the Arizona office. His primary focus is German Biological, and bioenergetic medicine, which are strictly natural and non-allopathic methods of healing. In Jack's own words, "I never set out to be a naturopathic practitioner or to do anything impressive really, I was simply hungry for knowledge and read and studied constantly for many years. These days modern health is being assaulted from many different directions. As Lyme disease continues growing as an epidemic in this country with young people dying from it, it is sobering to realize that I possess a comprehensive view of what it takes to fully reverse this disease. It's a sobering thought, and with it comes responsibility."
Meet MacKenzie Kalt- Owner of Natural Pain Treatment and Wellness LLC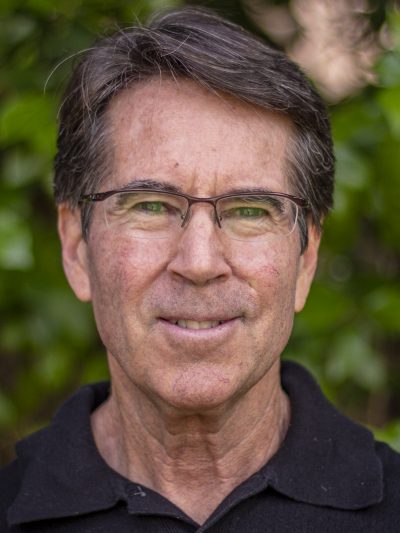 Natural Pain Treatment and Detox offers clients the latest cutting-edge technologies including the Magnesphere, HOCATT™, Pulsed Electro-Magnetic Field Therapy (PEMF), Photobiomodulation (LED Light Therapy), Light Beam Generator (LBG), Medsonix Acoustic Wave Therapy, True Rife Microcurrent Therapy, and Ion Cleanse Foot Detox. These all-natural modalities focus on the energy fields of the body on the cellular and tissue level and assist the body's natural intelligence to heal itself. This is accomplished by reducing inflammation and increasing circulation and oxygenation in the bloodstream. This added oxygen supercharges the blood cells and assists the natural immune system to rid itself of heavy metals, toxins, and pathogens to create new healthy cells and tissue. These modalities have proven to provide clients health benefits in the purest form, especially for those struggling with chronic pain, stress, migraines, injury, chronic skin conditions, autoimmune disease and much more. Our goal at Natural Pain Treatment and Detox is to provide a therapy center that is holistic and focuses purely on natural remedies.